"Four Strong Winds"
A Tribute to the Life and Music of Ian Tyson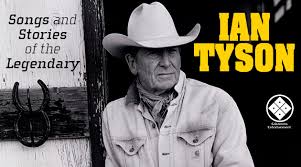 Ian Tyson is a living legend on both sides of the US/Canada border. He started his career with Sylvia Tyson and their duo's covers of traditional folk music along with their song-writing magic made them darlings of the 1960s folk music bloom along with Bob Dylan and Joni Mitchell.
In the mid 1980s, Machura was performing at a bar in Camrose, Alberta where Ian Tyson was also performing. The meeting was to change Machura's life. Suddenly, Machura saw that country music could be local (not about Nashville), authentic, and literate. Tyson was then in the process of re-inventing himself as a country music icon. His release a few years later Cowboyography completed Machura's devotion to this artist's music that continues to this day.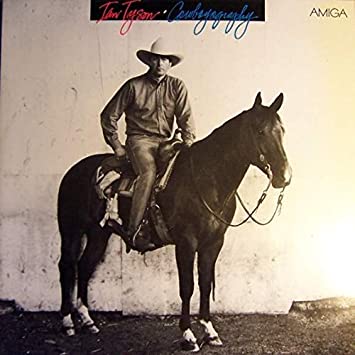 Tyson Set
Four Strong Winds
Alberta's Child
You Were On My Mind
Long, Long Time to Get Old
Cowboy Pride
Fifty Years Ago
Alcohol in the Bloodstream
Navajo Rug
Summer Wages
Land of Shining Mountains
Someday Soon
Some Kind of Fool
A few years back, Steven Sandor, who wrote for Vue Weekly in Edmonton did a feature on Machura where he spoke about the CD that he would rate as his #1 influential discs. Here is a copy of that article!
Steven Sandor / [email protected]
Marv Machura may reside out on the range somewhere near Sherwood Park, but his brand of down-home folk music isn't typical cowboy fare.

Machura is earning his fan base by writing what he knows, not pretending to be someone he's not in a ten-gallon hat. His music deals with his Ukrainian heritage, hockey and day-to-day life in Alberta.

He's been noticed outside of Alberta, too. His song, "Pouring Coffee, Drinking Too Much," from his most recent album, Big Hill King, reached # 5 on the efolk.com download chart, and his tune "Hockey Town" reached the top 40 on the American Idol Underground chart. (American Idol Underground, by the way, is a website endorsed by the famous show—up-and-coming acts upload songs to the site, and they are voted on by the public.)

Machura says his conviction to write honest music was inspired by famous Alberta songwriter Ian Tyson and his 1987 effort, Cowboyography. The songs on the album were dedicated to Tyson's friends who worked on the ranges of Alberta, and the result is music that's authentic, with lyrics that come off like dispatches about life on the prairies.

"Cowboyography was Alberta roots music like I had never heard before," says Machura. "The songs were recorded with beautiful and complex arrangements—nothing like the pap that still comes out of Nashville. These songs were beautiful literature: this disc showed me how to write songs in a narrative style that transcended the place of origin and rang with truth, even to someone like me who had never been on a ranch and who does not like horses."

Basically, the lesson was simple: write what you know.

"I moved my music over to this side of the fence," says Machura. "And it's not like I suddenly became a cowboy. I became like Ian Tyson in the sense that I understood that I had to write about things that I know in a narrative style and reach for that literature from my own Alberta background and life. My roots were Ukrainian farmers/immigrants and oil workers, and that's what I decided to write and sing about.

"This album, to me, is that example of honesty for which I strive," he continues. "So many locals were pumped up on the Celtic and/or cowboy thing, [but] I couldn't see myself as another Celtic and/or cowboy wannabe." V